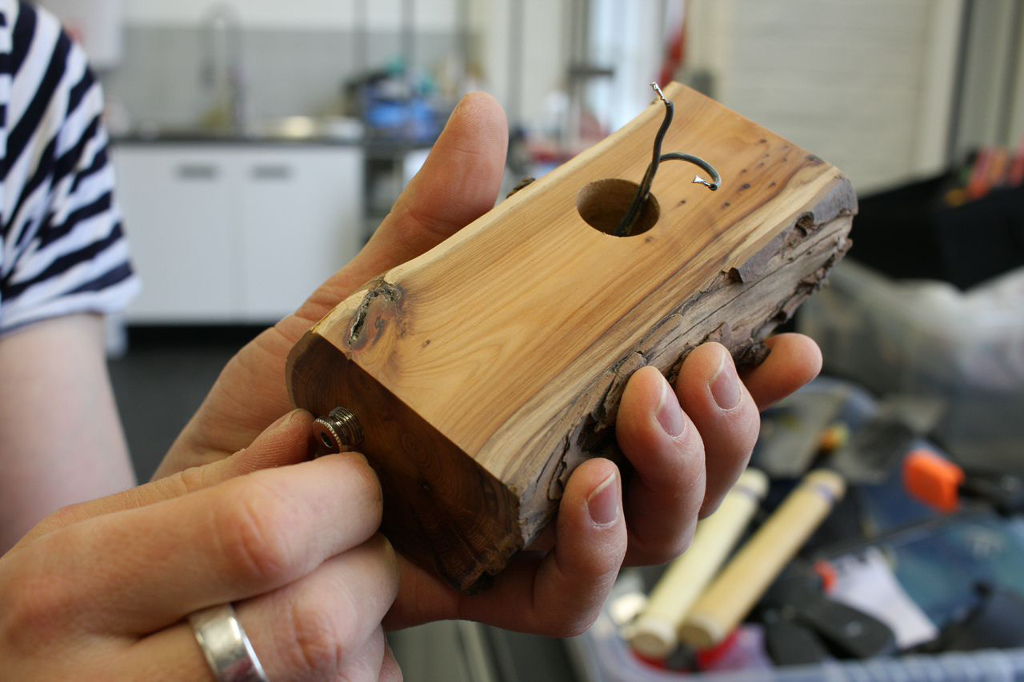 Owl Project: iLog
27 June 2015
Owl Project's iLog is a classic, desirable, design item; a beautiful and fully functional musical instrument housed in a wooden log. Resisting many requests to mass produce or make them to sell, the only way to own an iLog is to join Owl Project and make your own!
Each iLog Photosynthesisor will be officially certified as part of the workshop and then displayed as part of the Build Your Own exhibition.
Please note that there will be some use of hand tools (hand saw, power drill and sandpaper) during this workshop. Some basic knowledge of electronics may be useful but is not essential.